Northern Indiana Patriots participated in the Wisconsin effort to educate voters regarding the current  recall efforts by special interest groups.
NIPats co-founder Deborah was in Wisconsin for 3 days and speaks about her experience. (See video below.)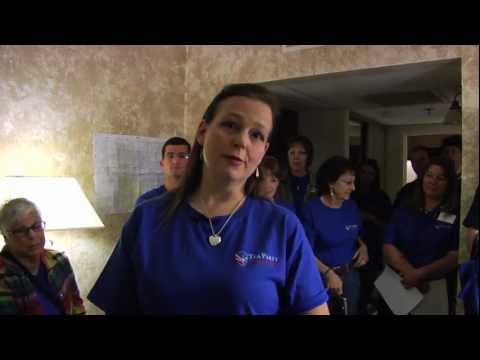 Immediate help required, all hands on deck: Tea Party Patriots the national organizing group in Wisconsin is requesting for patriots to make just 10 phone calls to Town Clerks.  To assist in combating the chaos in Wisconsin click here.
To learn how you can help to make a difference in other ways, revisit the previous post on helping in Wisconsin here.